Incidence of Induced Astigmatism after Phacoemulsification Cataract Surgery at HITEC IMS
Induced Astigmatism after Phacoemulsification
Keywords:
Best Corrected Visual Acuity (BCVA), Cataract, Surgery Induced Astigmatism SIA, Keratometry readings, Phacoemulsification, Uncorrected Visual Acuity ( UCVA)
Abstract
ABSTRACT
Objective:
The Purpose of this study was to measure the induction of astigmatism after phacoemulsification.
Setting: This study was done at HITEC-IMS Taxila, Pakistan for 5 months (Dec 2021 to April 2022).
Method: It is a prospective interventional study
Results: The occurrence of post operative astigmatism is minimum when patients were examined one month post operatively.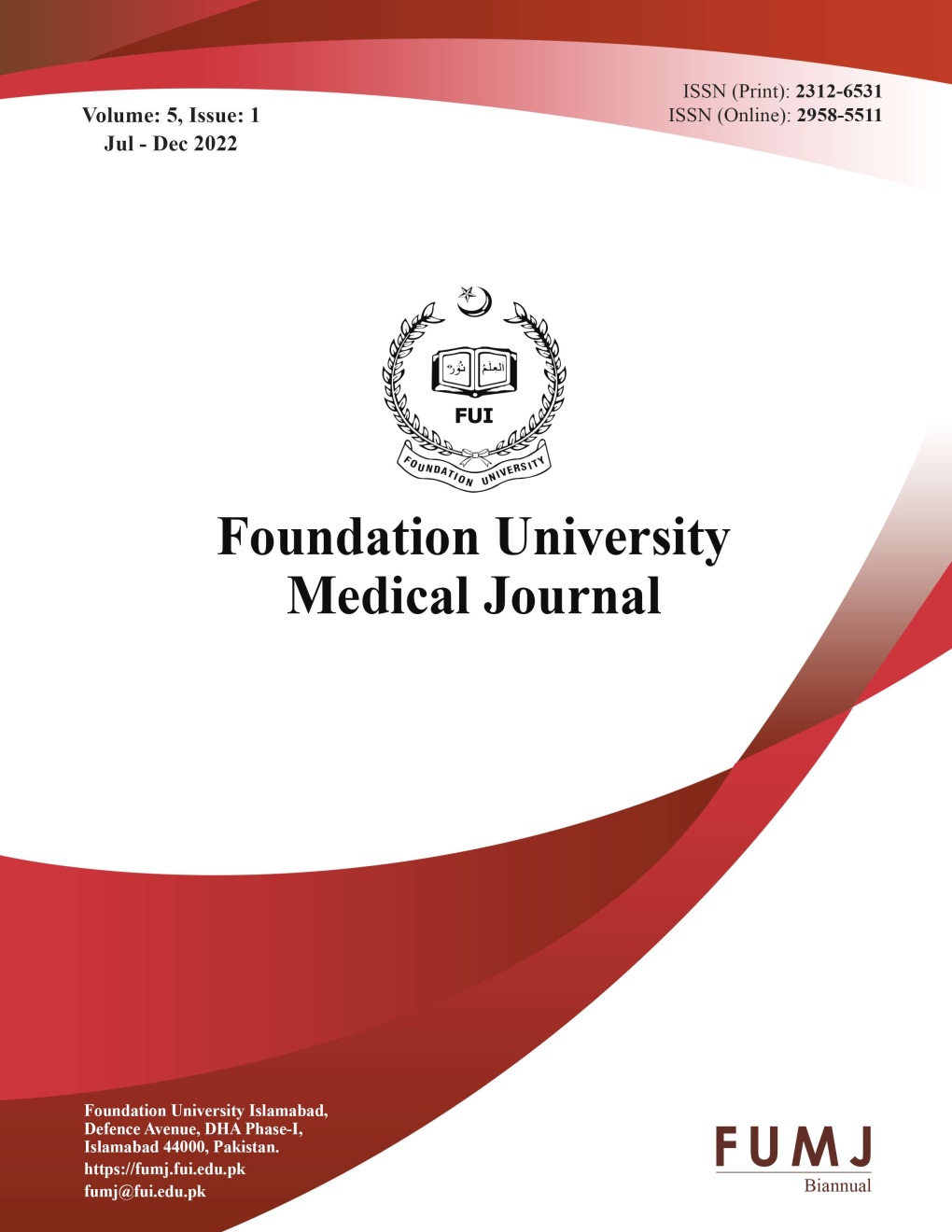 Downloads
Section
Original Articles