Relationship of Fingerprints with Intelligence Quotient and Emotional Quotient among Medical Students of HITEC–IMS
Relationship of Fingerprints with IQ/EQ
Keywords:
Fingerprints, Intelligence Quotient, Emotional Quotient
Abstract
ABSTRACT
Objective: To determine the relationship of the pattern of fingerprints with Intelligence Quotient (IQ) and Emotional Quotient (EQ).
Study design: Cross-sectional study
Study place: HITEC Institute of Medical Sciences, Taxila Pakistan.
Duration of study: 5 months
Methods: Study was conducted at department of forensic medicine, HITEC-IMS, Heavy Industries Taxila from November 2021 to March 2022. Students enrolled in this project were given a pre-validated IQ and EQ questionnaire. The IQ questionnaire by Philip carter and Ken Russell and EQ questionnaire by Emily were used. Students were asked to fill it. Following which impression of their right middle finger was taken using plain or dab impression.
Results: The Loop is the commonest type of fingerprint seen in 100 students followed by whorls and arches pattern. EQ was then checked and divided as EQ more than 120 and EQ less than 120. IQ of individuals was divided under the headings of excellent, very good, good and average. Those individuals with arches type of pattern constitute 21% of people and majority had EQ >120, similarly whorls type of pattern which constitute 28% of people also mainly had an EQ of more than 120. While majority of individuals with loops and mixed pattern have an EQ of less than 120. Similarly, most individuals with arches and whorls fall in the category of very good IQ levels as compared to loops and mixed pattern where most individuals fall in good and average IQ levels.
Conclusion: This study concluded that despite loops being the most common fingerprint pattern, it is associated mostly with EQ <120 and average IQ levels.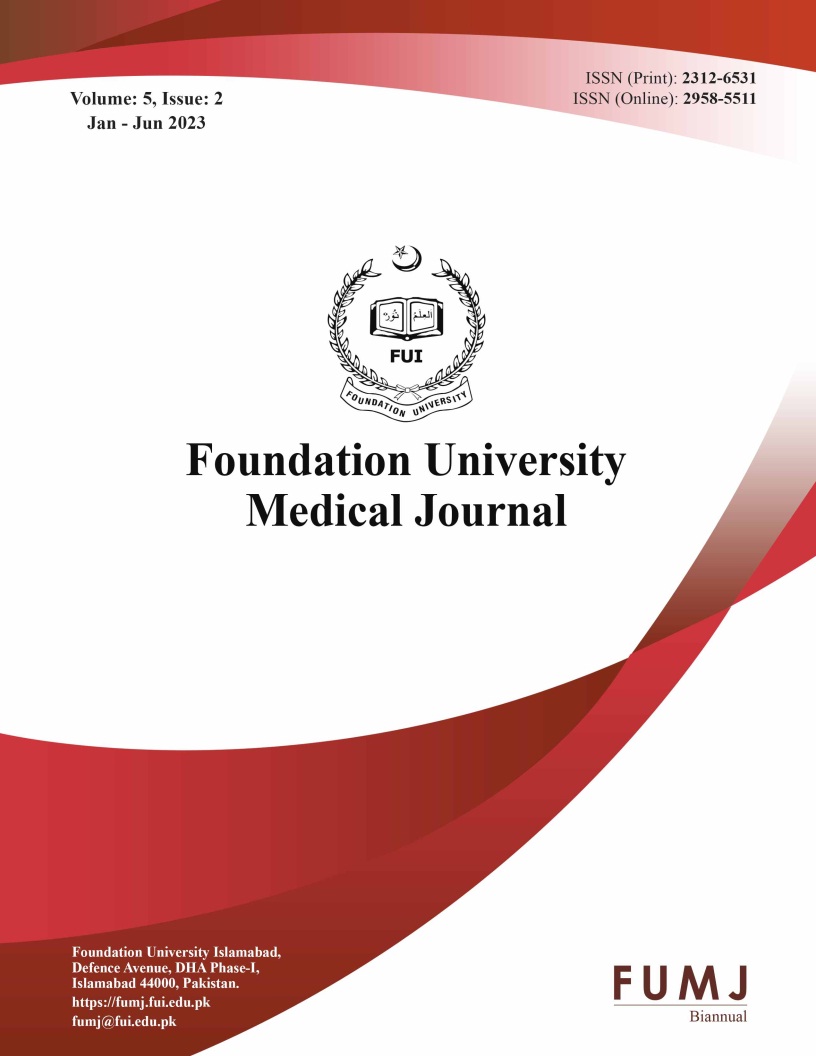 Downloads
Section
Original Articles