Determination of Barriers in Breast Feeding Practices among Female Health Care Providers Working in the Tertiary Care Hospitals of Islamabad
Barriers in Breast Feeding Practices
Keywords:
Breast feeding,, Health care providers, Institutional practice
Abstract
ABSTRACT
Objectives:
1) To determine the barriers to breastfeeding practices among female doctors and nurses working in selected tertiary care hospitals of Islamabad.
2) To determine the statistical significance of workplace breastfeeding facilities provided to doctor and nurse mothers working in selected tertiary care hospitals of Islamabad.
Design: This was a cross-sectional institution-based, descriptive study.
Duration: The study was conducted over a period of six months from November 2021 to April 2022 at Paksitan Institute of Medical Sciences (PIMS) and Federal government Hospital (FGH).
Materials and Methods: Study was conducted on female healthcare workers of PIMS and FGH Islamabad. Study population was married female doctors and nurses with ages between 25 and 45 years who have at least one child less than 5 years of age. Ethical Approval was taken from Institutional Review Board (IRB) of Health Services Academy (HSA), Islamabad. Data were collected by using a pre-structured self-administered questionnaire. Simple random sampling technique was used for the collection of data from selected hospitals. Data were analyzed using Statistical Package for the Social Sciences (SPSS) software, version 25. Descriptive statistics were computed by running frequencies and cross-tabulations on SPSS.
Results: Seventy two percent of the respondents were doctors and twenty eight percent were nurses. Fifty seven percent of healthcare workers began breastfeeding less than two hours after childbirth. Sixty seven percent of healthcare workers had availed twelve weeks of paid maternity leave. There was a significant association between reasons for stopping breastfeeding and socio-demographic variables e.g., age, education, designation, and department. The association between initiation of breastfeeding and department of the respondent was also found to be significant. The duration of breastfeeding was subject to flexible break times and provision of private space for breastfeeding.
Conclusion: Many mothers who returned to work after 12 weeks of paid maternity leave stopped or reduced breastfeeding because they did not have enough break time, flexible work options, onsite facilities, private space for breast feeding or pumping during their working hours.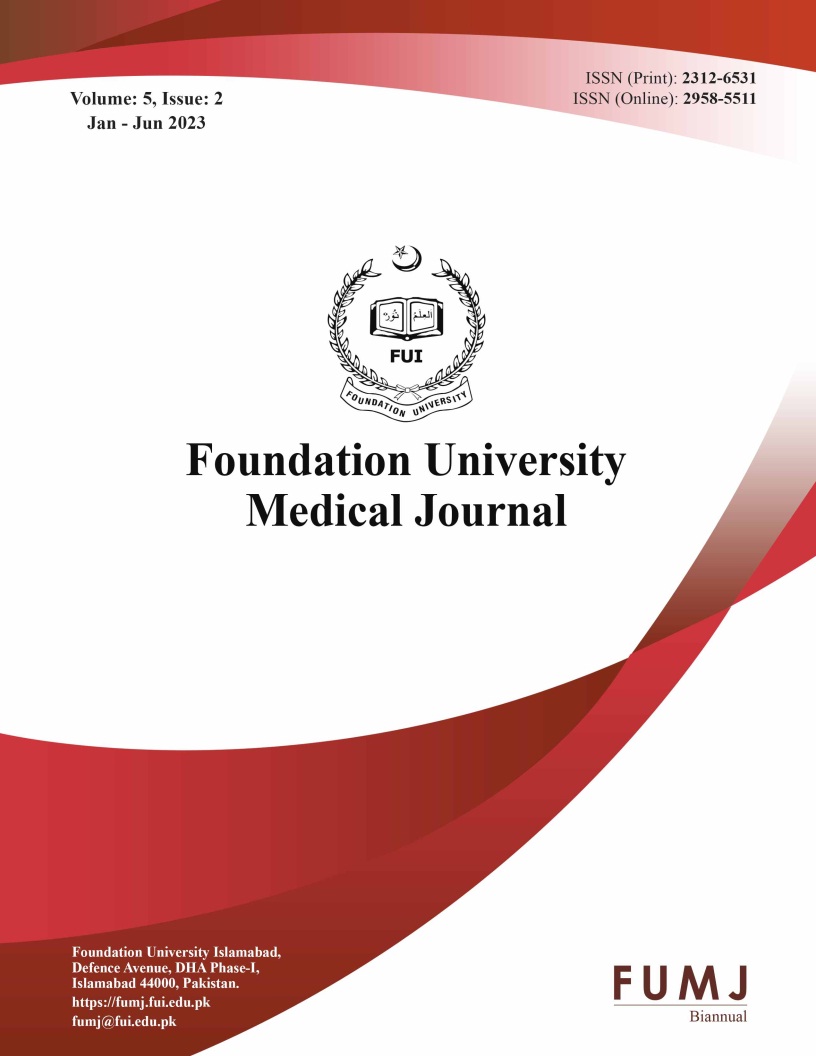 Downloads
Section
Original Articles