Epidemiological Factors of Thalassemia in Patients Reporting to the Thalassemia Centre in Islamabad
Epidemiological factors of Thalassemia
Keywords:
Consanguinity, Risk Factor, Screening, Thalassemia
Abstract
ABSTRACT
Objective: To identify the epidemiological factors of thalassemia in patients reporting to the thalassemia center of Islamabad.
Design: Descriptive cross-sectional study.
Place and Duration: The study was carried out in the thalassemia center of PIMS, Islamabad, from February to November 2022.
Materials and Methods: A descriptive cross-sectional study was carried out on 200 patients reporting to the thalassemia center of PIMS Islamabad, with the help of a self-structured questionnaire. The sampling technique used was non-probability convenience sampling.
Results: In this study, 74% of patients were found to be the products of cousin marriage and 77% had a trend of consanguinity in their families. The most common blood group was B+ (36%), followed by O+ (28%). Awareness about risk factors of thalassemia was unknown to 42% of the parents. While 91% of parents had no knowledge about prenatal and premarital screening before the conception of the affected child.
Conclusion: Consanguinity and lack of awareness about the disease were the two major risk factors of thalassemia. These risk factors are inescapable due to low socioeconomic position and lack of information about premarital and prenatal screening.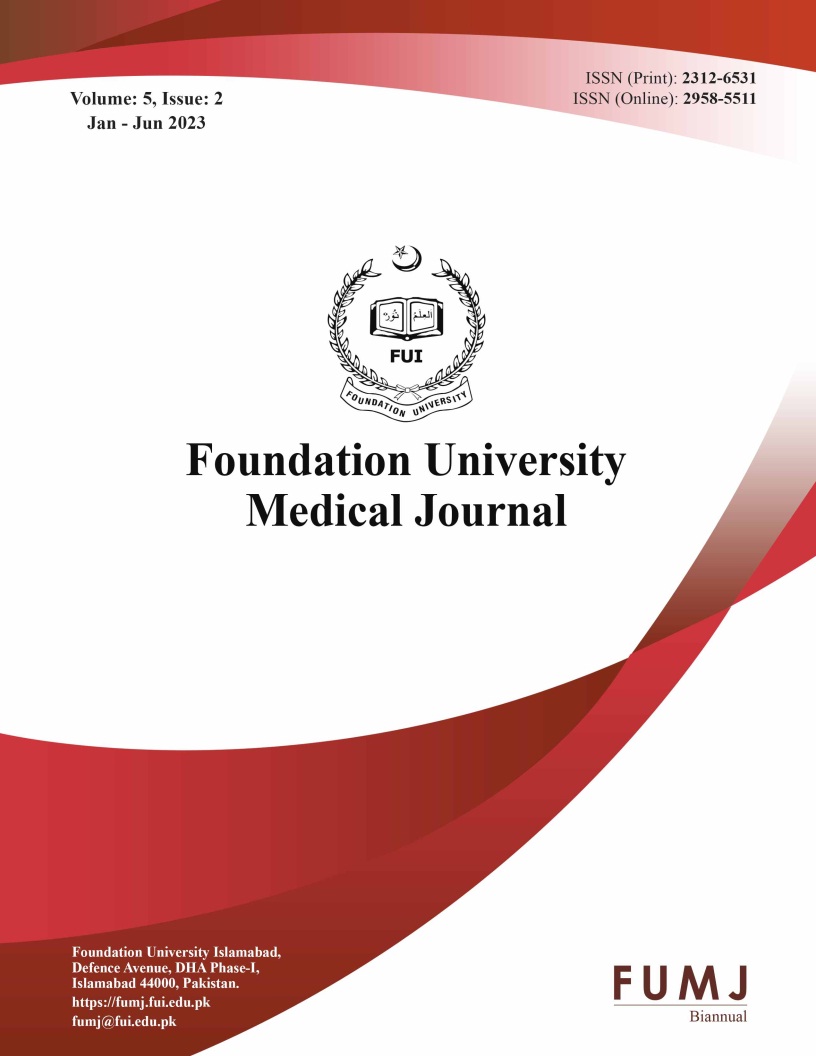 Downloads
Section
Original Articles